Eliminate acid reflux, heartburn, stomach pain, gas and bloating, diarrhea, constipation, IBS, SIBO, LPR, food sensitivities, histamine intolerance, sinus issues, fatigue, brain fog, headaches, muscle and joint pain, eczema, rosacea, and other skin problems.
Manage and prevent flare ups of Crohn's disease, ulcerative colitis, rheumatoid arthritis, Hashimoto's, celiac disease, psoriasis, and other autoimmune diseases.
Overcame Chronic infections and histamine intolerance
"I was chronically ill. I would end up with infections every 1-2 months and would end up in the hospital 3-4 times a year. I had congestion, fatigue, rashes, and wasn't confident I could change my eating habits. This program has drastically changed my life. Most of my chronic ailments are gone. I have much more clarity, energy, and a healthier approach towards my lifestyle."
100% Resolution of Symptoms
"I no longer have urgency, stomach cramps, or bloating. My morning gym routine has returned to normal. I tolerate food when I go out, and have no worries about needing to stop often on road trips. My life is completely back to normal after several years of discomfort and bouts of diarrhea after meals out."
Resolved constipation, bloating, and bleeding hemorrhoids
"Before working with Nour, I felt like I had a miserable existence. I was extremely bloated and constipated, and felt like I couldn't eat anything. I was desperate. Nothing was working. I now understand what's going on with my gut and what I can do to manage my gut health. One other thing I've noticed is that I am less depressed. Nour is great. She really listened to me, gave clear instructions, and was patient."
Reduced Symptoms by 60% in 10 days and 100% in 4 months
"I experienced intestinal pain off and on for 54 years with minimal success on medications. I have benefited 100% from Nour's program as I am now pain free! I really like the testing to determine my specific issue and the process of using supplements as treatment and foods as tolerated. I feel healthier and more knowledgeable of what works best for my issues. I am truly grateful to Nour for her knowledge and support during this process."
Overcame Diarrhea, Bloating, and Constant Hunger
"I struggled with not knowing what foods were beneficial to me and what upset my digestive system. I never knew what the day held. Getting a handle on what negatively affects my digestive symptom was the main benefit. Reducing the frequency of diarrhea is huge! Another big difference is the drastic reduction of mindless munching. Prior to this program, I always felt hungry and was probably fueling with the wrong types of food. Doing a total 180 to my eating habits has been pretty amazing. I no longer feel an insatiable hunger because I am giving my body what it needs."
Your symptoms are likely frustrating, uncomfortable, and maybe even painful.
We haven't met yet, but I know EXACTLY what you're going through.
Let's figure out what's stopping you from your best health. Book a strategy consultation so we can map out your healing journey.
You've tried many diets and they didn't help. Maybe a diet worked at first, but it wasn't sustainable and your symptoms came back. You visited several doctors, including specialists, and they told you that your labs are fine, what you have is not serious, or that you just have to live with it. If you have an official diagnosis, you know the medications you've been offered don't really solve the problem and just mask the symptoms. You may have even visited a functional medicine doctor, but their plan is not helping you get better. You're spending hours researching and trying supplements on your own, hoping something will work.
You're overwhelmed and not sure how to heal your body. You're exhausted. 
I'm here to tell you to not give up! It's not in your head — it's in your gut. Once you uncover the underlying imbalances, your digestive symptoms will disappear, and you will have better energy, mood, skin and so much more.
You're in the right place if you want to finally get results that last. I can help you get to the root of your problem and repair your gut with the right food and supplements so you no longer have pain or discomfort. You can get your life back.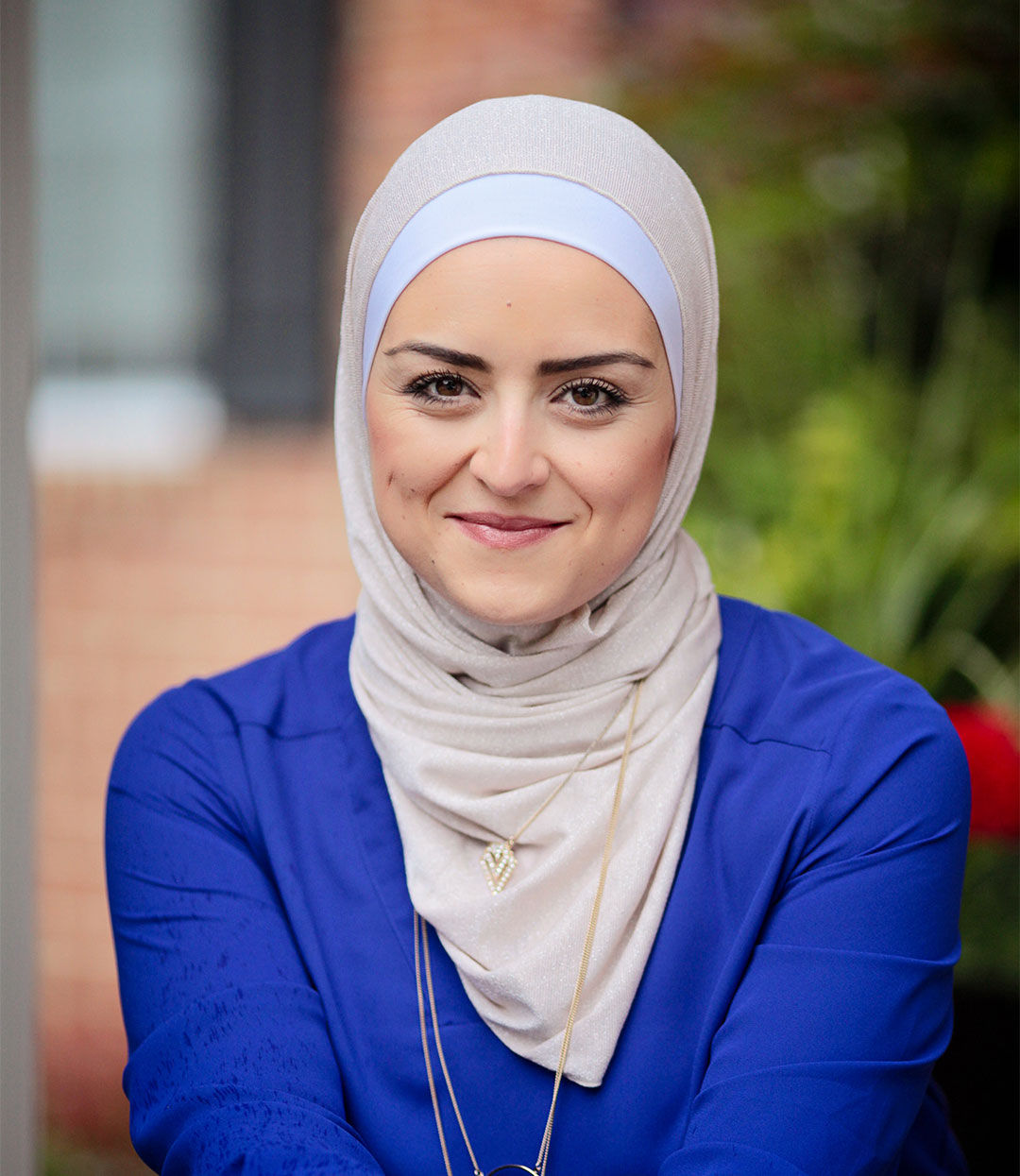 I'M A FUNCTIONAL AND INTEGRATIVE DIETITIAN AND NUTRITIONIST, AUTHOR, SPEAKER, AND GUT HEALTH SPECIALIST.
I can help you eliminate digestive discomforts, reduce autoimmune inflammation, have beautiful hair and skin, and get rid of fatigue, brain fog, migraines, headaches, and muscle pain.
I want you to do the things you love and spend time with the people you care about…without your gut getting in the way.
I use an integrative medicine and nutrition approach that I customize to each patient with digestive problems. This method has been successful with my patients for almost ten years, and can even resolve health problems you didn't think were connected to your gut.
Click on the links below to see how you can finally have the results you want:
GET MY FREE GUIDE TO
IDENTIFY THE real
causes OF YOUR GUT
PROBLEMS
In this free guide, I walk you through the 6 reasons your gut hurts, so you can start taking actions to eliminate your symptoms.
If you want to get rid of your gut problem and increase your energy, once and for all, you must get to the root cause and fix it.
Enter your first name and email below, for immediate access to this free guide.