Live without acid reflux, heartburn, stomach pain, gas and bloating, diarrhea, constipation, IBS, SIBO, LPR, food sensitivities, histamine intolerance, sinus issues, fatigue, brain fog, headaches, muscle and joint pain, eczema, rosacea, and autoimmune disease flare-ups.
Your plan will be 100% customized to your needs. You will have clarity and confidence about what to eat and how to repair your gut to restore your health and eliminate your symptoms.

Uncomfortable, tired, and maybe even in pain from your symptoms
Frustrated because the diets and plans you tried didn't fully help you get results
 Overwhelmed with the information you find online and anxious when you read other peoples' experiences
Disappointed because you're told that you're fine, your labs keep coming back "normal," and you're just offered medications to mask the symptoms
Disheartened because you can't eat the foods you used to eat and wondering if you'll ever go back to them and feel normal again
Lost because you're often guessing, and you don't have a healthcare provider who can answer your questions, give you specific direction and feedback, and help you stay accountable during your journey to healing 
I understand exactly what you're going through. I have helped hundreds of people like you overcome complex health problems, even when other doctors or functional medicine providers couldn't.
How? By starting with the most important piece of the puzzle, your own unique diet.
Your health is like a tree, and your symptoms are the branches. If you only tend to the branches, you miss the root of the problem. Your gut is the foundation and root of good (or bad) health. You have to uncover and fix the underlying problems so you can stop playing catch up with your symptoms.

To restore your health, you must reduce inflammation and calm down your immune system. Proper digestion, adequate beneficial bacteria, and a healthy gut lining must be present to get results that last. We address all of these when we work together, and that's what makes my approach comprehensive.
LET'S GET THE RIGHT TESTS DONE, COLLECT THE DATA WE NEED, CONNECT THE DOTS, AND PUT YOU ON THE FASTEST PATH TO GETTING YOUR BODY AND LIFE BACK.
Here's what one of my clients had to say —
What makes working with me different?
WHEN WORKING WITH ME, HERE'S WHAT THE PROCESS INVOLVES: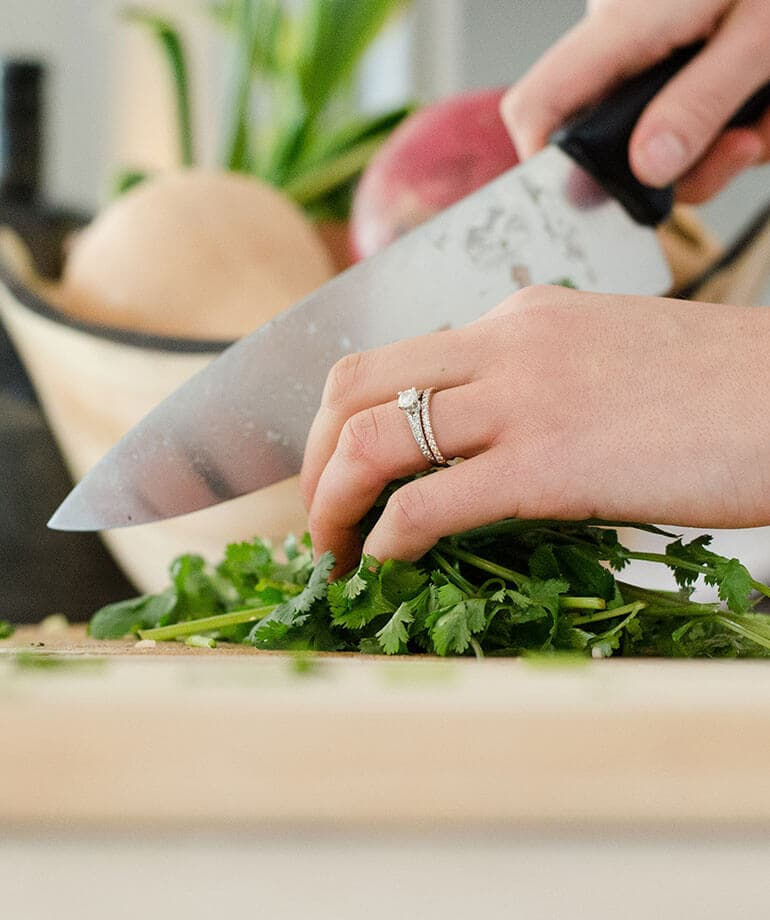 We start with a strategy consultation by phone (sometimes I refer to it as your first call) to talk about the symptoms or conditions you're seeking help with. We discuss what you have already tried, and what's been stopping you from getting the results you want. If I believe I can help you and you're a good fit for my program, you will have the opportunity to sign up immediately on the phone. We map out the big picture of your journey, and I'll answer any questions you have. Most of my patients start with the food sensitivity test, and we order the test right away so we can get you started as soon as possible. Click here to book your first call. You'll need to answer some questions first and then schedule a time on my calendar. If we determine that working together is not a good fit, I'll do my best to suggest a different route or provide resources.
My program is 4 months long, and it starts with your first full session, which is 10-14 days after the strategy call. This is usually the time it takes for you to receive your food sensitivity test kit, get the blood draw done, and receive the results. Meanwhile, you can complete assessment forms and gather lab results or other tests you've done in the past. I will review all the information you provide so I can connect the dots with the new data we're getting. Also, while you wait for your test result, I'll suggest a simple introductory diet to try to ease some of your symptoms. In your first full session, we'll create your own personalized food plan that will help reduce inflammation, calm the immune system, and support digestion. I will give you meal and snack ideas, recipes, and suggestions for specific products that fit your plan.
You follow your initial plan (phase 1) for 10-12 days and we meet right at the end of it. Most of my patients report at least 50% reduction in their symptoms in just this short period of time. In the second session, I'll review your food and symptoms log and give you specific instructions on how to start introducing more foods. You'll know exactly what you have to do so you can proceed with confidence and clarity. During this time, and throughout the 4 months we're working together, you can ask me as many questions as you need using messages. I offer that because ultimately, my goal is helping you follow the plan so you can get results.
Moving forward, we usually meet every other week to continue to add new foods and build on your plan. One of the reasons you will feel amazing in the first month is because we focus on your unique food plan. My patients report improvement in bowel movements and significantly less (or no) gas, bloating, heartburn, stomach pain, headaches, or skin issues. They have better energy, mental focus, and sleep. Since I track their symptoms, most report 70-90% improvement in the first month, and the remaining symptoms improve as we dive into the root causes. By the 3rd or 4th session (the second month), your body and immune system have calmed down, and your stool test result and any other test we decided to run are back. I'll go over the results in detail and create a step-by-step plan that will correct the imbalances. You will get specific product recommendations with doses and a schedule so you know exactly what to do. Your plan is 100% unique to you and you'll be confident you're not wasting your time or money on things you don't need.
Healing takes time. You've probably been dealing with your symptoms for months, if not years, and it's important to be patient with your body. We'll be working on your own unique gut repair plan that depends on the issues we uncover. I often use products like probiotics, digestive enzymes, herbals, vitamins, minerals, or others as needed. There's science to this madness! Not every product you find online is good for you, and some may even cause harm. I use protocols I learned through professional training and certifications, and I build on the experiences I had from working with my previous patients. During our time together, we monitor your body's response and tweak the plan when needed, and that's why it's important to meet on a regular basis.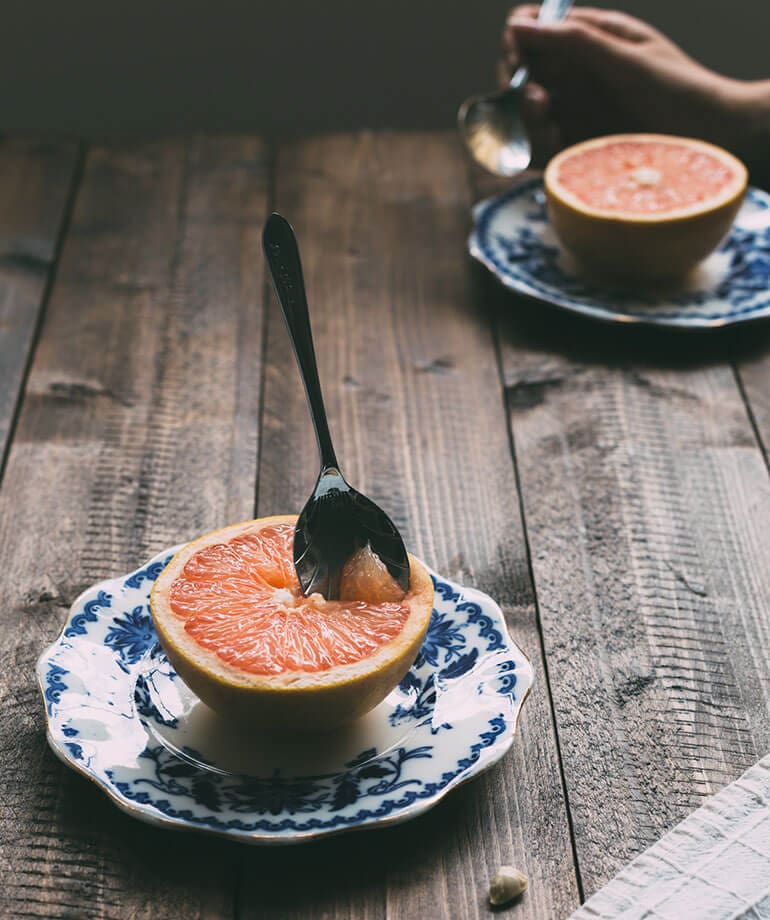 I want to help you achieve the goals you set for yourself. By the end of the 4 months, I anticipate that you'll be mostly symptom-free or at least have made a major transformation in your health. It's impossible to guarantee 100% results at 4 months for everyone because each person is different and has different medical history and complications. During our last session or two, we start to discuss long-term plans. You will have already learned so much about nutrition, gut health, meal planning, stress management, how to introduce new foods or supplements, what suits your body best, and how amazing your body could feel. I do my best to give you a plan to follow on your own for the following months. If you would like to have my regular support, feedback, and accountability, we can continue to work together by meeting on a monthly or quarterly basis. We may discuss additional tests that can address other aspects of your health or we may consider retesting to make sure the issues we were working on are resolved. Most of my patients feel confident to proceed on their own. Some patients with multiple conditions or those who have had their symptoms for a very long time may need to continue for a few more months together. My goal is to have you "graduate" from my program in 4 months, but I'll be here for you if you need me longer.
You could keep trying to figure it out alone, not get the results you want, feel overwhelmed and frustrated, and continue to suffer from your pain and discomfort.
Or you can work with me and be confident that the foods you're choosing are exactly the right ones for you, get a customized plan that has worked for hundreds of people like you, experience results much faster, eliminate your symptoms, have more energy, be heard and understood, and feel like a new person from the inside out. 
BOOK A STRATEGY CONSULTATION TO DETERMINE IF MY PROGRAM, EAT TO THRIVE, IS WHAT YOU HAVE BEEN SEARCHING FOR ALL ALONG. 
FREQUENTLY ASKED QUESTIONS
Ready to eliminate
your problem once and for all?
EXPLORE HOW MY PROGRAM CAN HELP YOU,
BOOK A STRATEGY CONSULTATION NOW.